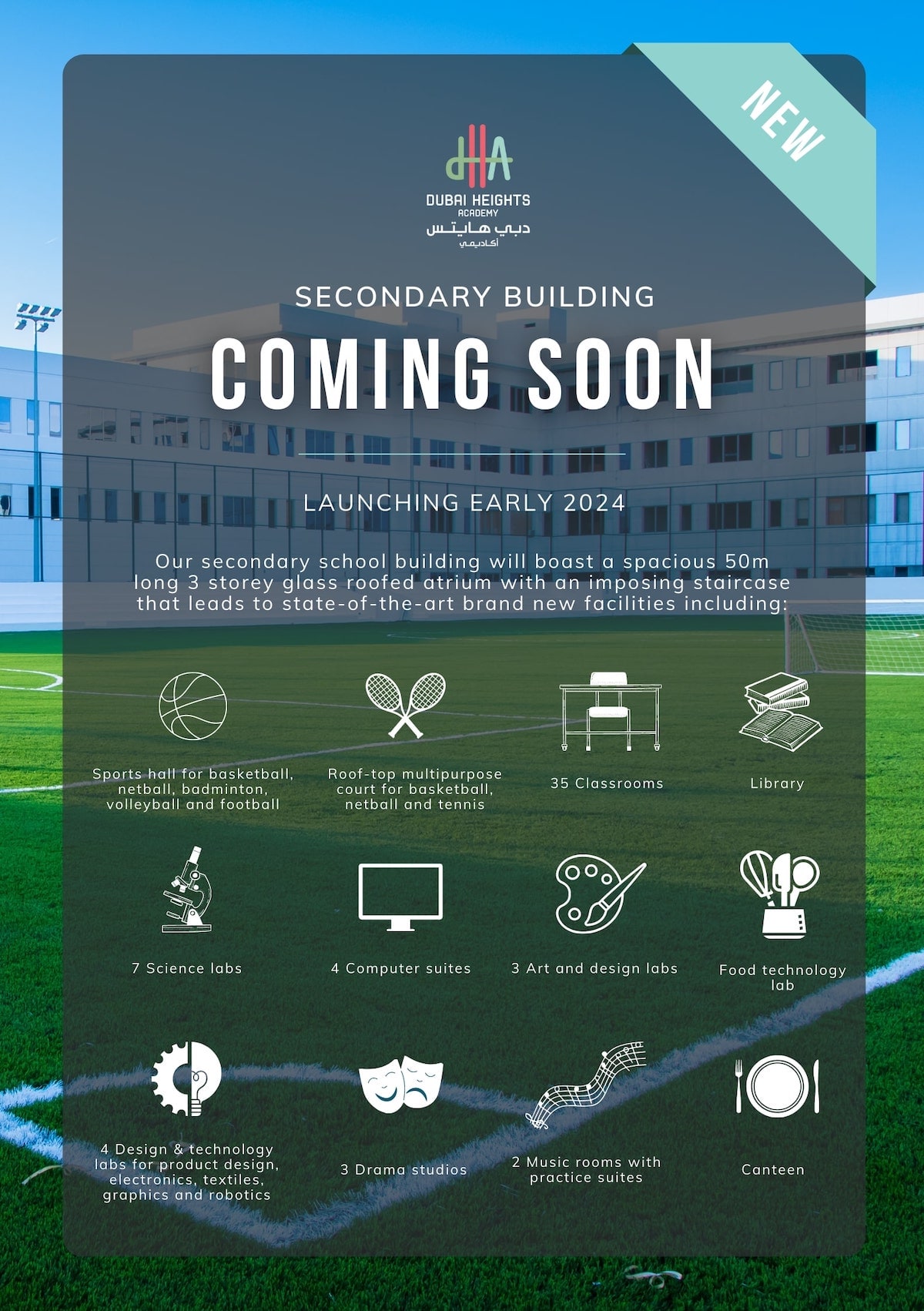 After much anticipation, we are excited to announce that our secondary building has officially received all of the necessary approvals to begin its fit-out project this year; which is expected to be completed and launched in early 2024. The opening will see the move of secondary students from Year 7 to Year 10 over from our primary building to a spectacular and spacious 50m long, 3 storey glass-roofed atrium with an imposing staircase leading to state-of-the-art facilities.
Our school board of governors speak of their enthusiasm for this exciting new development to come to full fruition.
Rob Jones, Parent Governor
"DHA has always prioritised providing the best possible education for its students, and the scale of this project demonstrates that commitment, as well as ensuring that our school remains at the forefront of academic success."
Mahabir Singhal, Retired Director of Finance, DP World
"The board of governors of Dubai Heights Academy are proud to announce the much anticipated opening of the secondary building from September this year. The brand new building will be equipped with state-of-the-art technology, science labs and other modern facilities. The addition of this new building to our school will provide continuity to our students to have a learning environment that fosters academic excellence and caters to well-rounded personality development."
Alison McNee, Teacher Governor
"As a school governor, I am thrilled about the new secondary building development and the opportunities that it will bring to the students within our school. We are committed to ensuring that it delivers on its promise and meets the needs of each and every one of our students."